Your Trusted Partner in Indenting, Corporate Supply, Import & Export
At Bangladesh Supplier Company (BASCO), we pride ourselves on being a global leader in indenting, corporate supply, import, and export solutions. With years of experience and a dedicated team of professionals, we strive to provide businesses with seamless and cost-effective services tailored to their specific needs. Our mission is to bridge the gap between manufacturers, suppliers, and end-users, ensuring the highest levels of satisfaction for all parties involved.
Our Core Expertise
Indenting Services As your trusted indenting partner, we help you source high-quality products from reliable manufacturers across the globe. Our experts negotiate the best prices, terms, and conditions on your behalf, enabling you to focus on your core business activities.
Corporate Supply Solutions We offer end-to-end corporate supply solutions to meet the diverse needs of businesses in various industries. Our team works closely with clients to identify their requirements and customize our services, ensuring timely and hassle-free procurement and delivery of goods.
Import & Export Services Our extensive global network and expertise in international trade make us the go-to partner for businesses looking to import or export goods. We handle all aspects of the process, including documentation, customs clearance, and transportation, ensuring your products reach their destination efficiently and securely.
We have a dedicated, experienced and hardworking who are working to supply goods from local and international market within competitive price. We try to provide your required products by maintaining transparency between manufacturers and customers within shortest possible time. Trading is the heart of BASCO's business.
Client Acquisition Partnership
Customized Solutions: We understand that every business has unique needs. Our team of professionals works closely with clients to develop tailored solutions that align with their specific requirements and objectives.
Global Network: Our expansive global network enables us to source and deliver products from various parts of the world. This, in turn, ensures that our clients have access to a wide range of options and competitive pricing.
Quality Assurance: At BASCO, we prioritize quality in every aspect of our operations. We only work with reputable manufacturers and suppliers, ensuring the products we source and deliver are of the highest standards.
Dedicated Support: Our customer-centric approach means that we are always ready to assist our clients in any way possible. We provide ongoing support throughout the entire process, ensuring a smooth and stress-free experience.
Search Engine Visibility: We optimize our online presence to enhance our search engine visibility, making it easier for potential clients to find us and learn about the services we offer.
OUR CORE VALUES
Responsibility is core to our culture. It defines how we work, how we behave and how we interact with our customers, our partners and our communities.
Our Business Client Say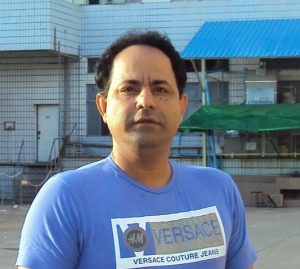 " For Some people, I'm sure BASCO is just a sideshow in their business, but for us, it's a critical part of our success. We have increased revenue by 30% since using BASCO's sourcing partners. They have strong communication around the world to source the right product at the right price. "

CEO – PRIMO BD "MOMINE MURSHED"